US General Predicts 'Disaster' Over Aging Mosul Dam
Dam's Director: US Never Told Us Anything About This
by Jason Ditz
US Lt. Gen. Sean MacFarland warned today that the Mosul Dam, a major hydroelectric dam along the frontier between Iraq and ISIS territory, has the potential to collapse, saying the US military had a contingency plan back in 2006, during the occupation of Iraq, in case of a sudden collapse.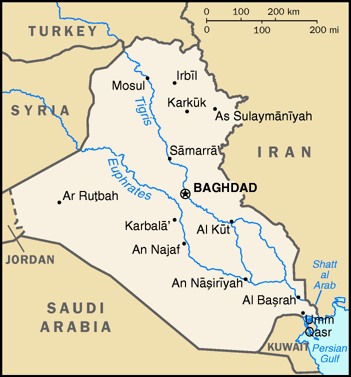 "When it goes, it's going to go fast," MacFarland warned, citing a 2006 US Army Corps of Engineers report which labeled it "the most dangerous dam in the world," and projected half a million civilians would die in a collapse. The general added that if the dam was in the US, they would've long since drained the lake to avoid a catastrophe.
The half million civilians slain would be in ISIS territory, in the city of Mosul, while the dam itself is held by Iraqi government forces, suggesting they may view the risk as somebody else's, at least until they make a push to take over Mosul.
The dam's director, Riyadh Izeddin, however, thought the more curious question was why the US, which has supposedly been following this problem since 2006, never mentioned either their concerns or their plans to the workers at the dam themselves. He insisted that there is "nothing seriously wrong with the dam," and denied the risk of collapse.
Read more of Jason Ditz original reporting at News.Antiwar.com
Published On
Non-interventionist foreign policy
Join The Discussion
No Comments